Title: All you need is love
Artists:
0kiwi0
Pairing:Yunho/ Jaejoong
Rating: G











He had not expected to be running towards Jaejoong's place today. Of course he could have used the car but he really didn't think about it when Yoochun handed him the envelope , Jaejoong's handwriting visible on the back.
Yunho felt kind of bad for leaving Yoochun alone but he was sure the younger man understood him.
It took him 30 minutes to get there, 10 to regain his breathe, 15 to actually knock and 2 for Jaejoong to open the door.



Yunho: I still love you too.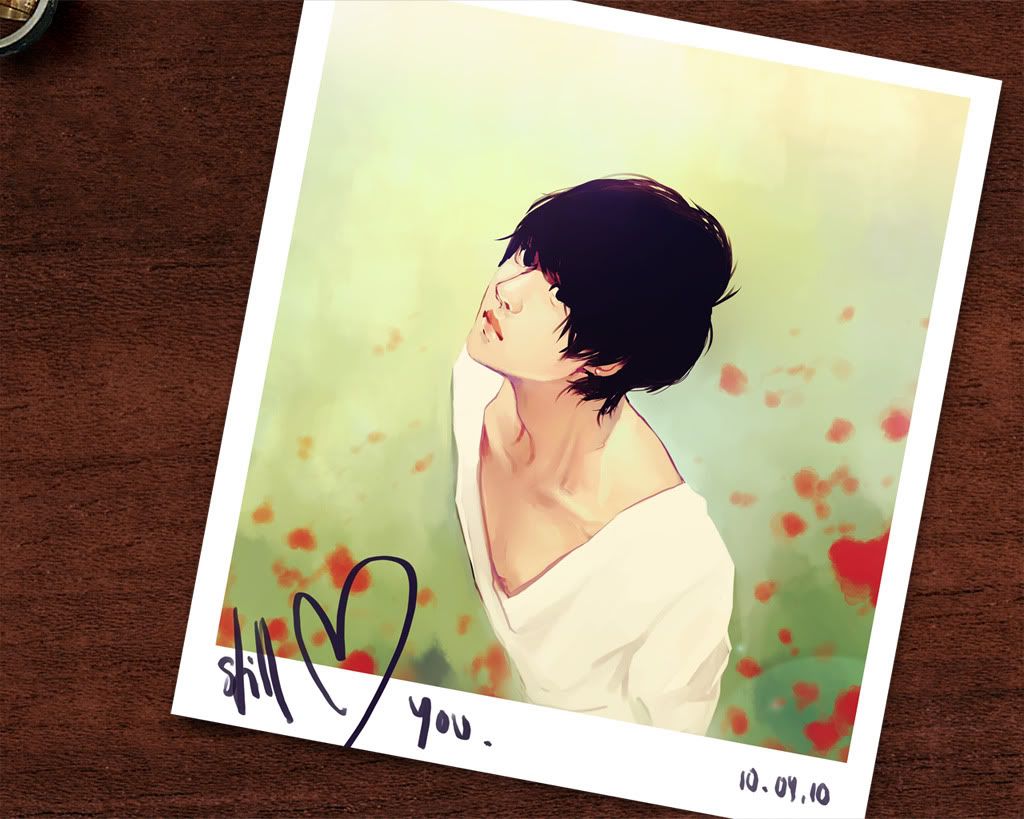 Kiwinotes: Ah, it's been a while :) I have been kind of busy with a project ):
Saw the movie Across the universe with
shigai,
guu_dammit and
izzy_87 the other day and I loved it, so this is for them :) hope you like it ( really love the soundtrack, and the movie and ah, The beatles <3)
ALSo, this( the drawing) was broadcasted via livestream , you can go to my channel and watch( skip some parts tho, i am random and lol i am SLOW drawing) I warn you before hand.


My channel here :)

kiwiland

I will be hanging around there from time to time, if you guys are interested in following me *live* version , i dunno if i should leave a little message here to let you know so you can come? :) i enjoy chatting with ppl ^^


that's all by now : D