Title: Then go
artist:
0kiwi0
Rating:PG/ nudity
Who: Yunho and Changmin
Notes: kinda angsty and bizarre i guess @_@, nudity is not meant to be sexy here it's meant to denote fragility, that said, enjoy :)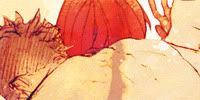 Among the afflictions,
With which I've been marked,
None so pretentious, no,
And none quite so dark.
I get the feeling you're bored with me,
Not through habit or frequency,
Did you mother have you easily?
And if there's some place else that you would rather be;
Then go,
Then go,
Then go,
Then go.

Among the intentions,
Which have been sought,
Numbered and labeled,
But none of them bought.
I get the feeling you're testing me,
You're saturated in urgency,
And you stick your probe in further,
But you're still not pleased,
And if there's someplace else that you would rather be;
Then go,
Then go,
Then go,
Then go.

Then go,
Then go.

Then go, go

I would have lied for you,
I would have cried for you,
I crossed the line for you,
I would have died for you.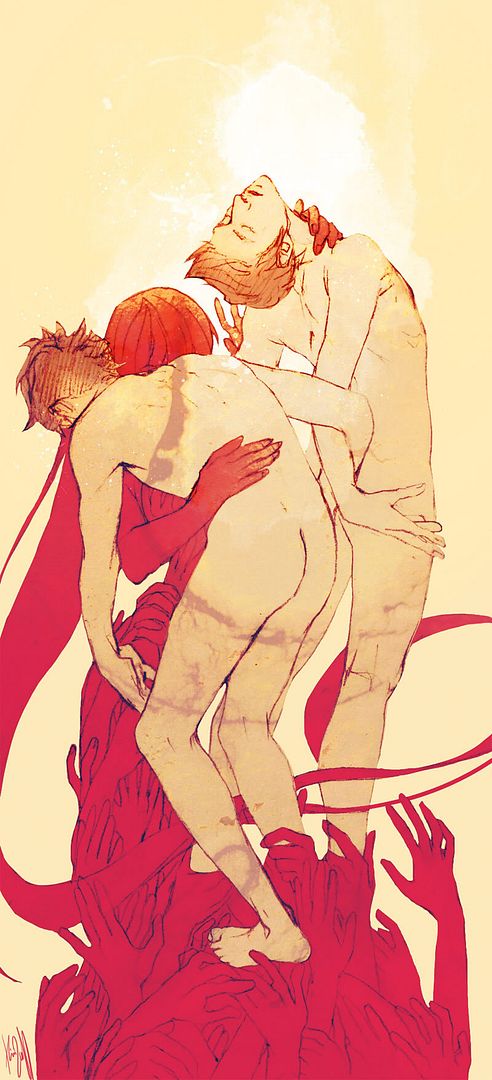 kiwinotes: About the so called boycott against SM, seriously, who do you think this is helping, not the boys,that's for sure, i know not all cassies are like that but for those who are boycotting think before doing so if you want to keep them as five( even if it is unsure and probably it won't happen in a long time), or if you realized that the boys( Changmin and Yunho) are artists you want to enjoy and you respect, because if you boycott them you are helping them disappear and that means no more Homin and that is really really sad. SM is a company, if homin don't have a decent response they won't care about them.Show some respect, if you like them don't boycott them( oh but WHY is such a harsh song towards JYJ!) PFFFT, seriously, everybody can read it however they want it to, the song is really good and you know, i read empty as a song for sm+homin and I still bought the cd, but oh well, JYJ are always forgiven, this feels like a lost cause, ppl are so scared JYJ will disappear that they can't see that if HOMIN disappears TVXQ disappears as well( look at the grace, they are outstanding yet they had so little income on their part that they disappeared almost from the face of earth), you know, they are 5, and homin are into that number too, remember. Don't say i am boycotting because i want them as five. Homin are still waiting, it's in the other 3 party's hands for that to happen if that's what they really want at some point, we can only wait and support them, a fanclub should not bring down the artists they follow specially when they are working so hard and doing such good stuff. The drawing represents how the fanclub can support or bring down everything, it's just a matter of points of view., hence the hands pulling/choking or supporting and helping them up.

* Also i am not looking forward to the trollfest that will ensue JYJ'S new album,hope it is better than The Beginning, but still, i think it will be quite troll-ey, have read part of yoochun's lyrics, hope the melody is good enough for them, chun, don't fail me.

* The japanese version of Why is quite lulzy, the rap parts crack me up, really REALLY?, lol, i thought it was quite bad( really) but well, i just love the Korean version way more, i am biased. The lyrics are different too, but that is ok, it's how awkward the whole song sounds ( except the bridge) that bugs me XD. They still look hot tho, that's undeniable.

* Junsu should leave twitter to his drunken hyungs, they know how t properly use it most of the time and it will spare us the drama and fan wars.

* Changmin's MotherFather on sukira cracks me up every time i hear it, and i am sure he heard that from yunho, I can imagine the konglish atmosphere on the tvxq household and i find it hilarious.