title: This world is yours
artist:
0kiwi0
who:All DBSK, Junsu / Changmin centered
Rating: G
comment: Hey
readyforever, finally did it XDDD, hope you like it ; P


preview: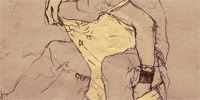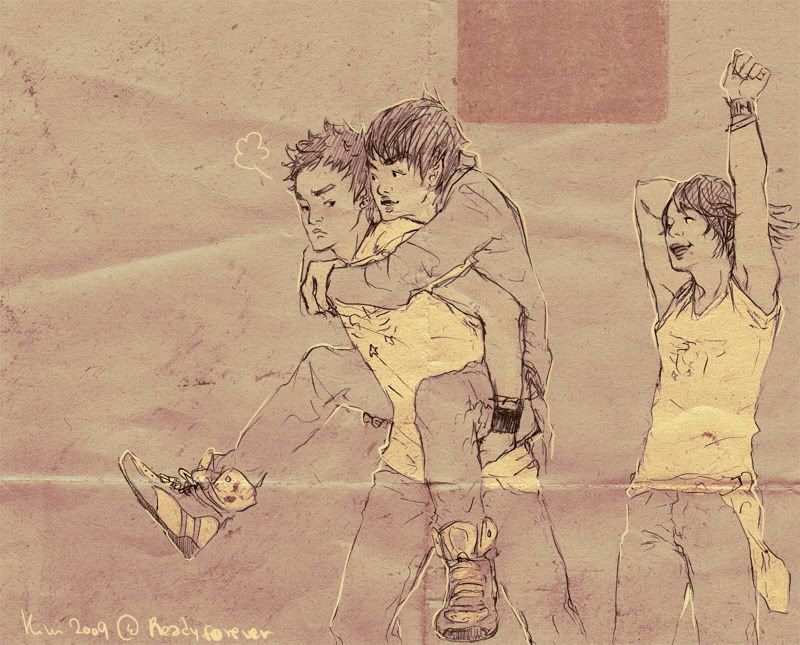 Changmin: You can walk already Hyung, and why is it that i am the only one you ask to give you piggy backs?! You don't even let me brush my teeth in peace , there are other 3 people that can help you, I don't want to sound mean but really, Junsu ...

Yoochun: HAHAHA it's payback time Minnie, because you tease/laugh at him too often :P.

Changmin : ¬¬

Junsu: Yah! Yoochun-ah! shut up! The doctor said i had to rest my leg , you want me to be perfect for Dome, don't you? and~~ That's not it, it's just because you are my favourite donsaeng : D.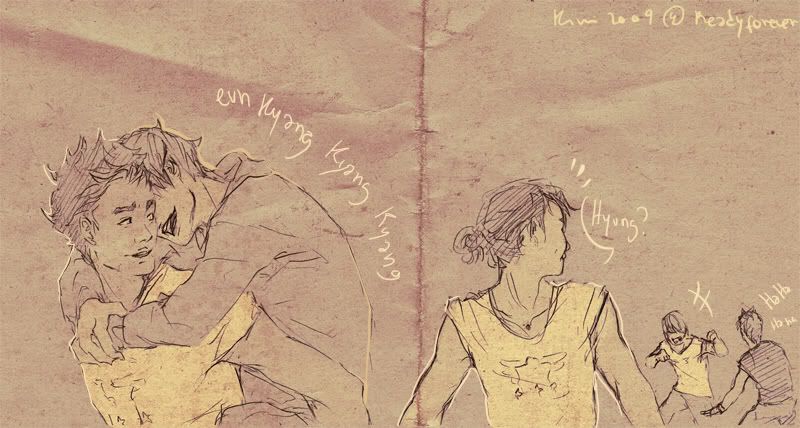 Changmin: YAH! I am your only donsaeng in this band dumbigass.

Junsu: Eunkyangkyangkyangkyang.

*******

Yoochun: Hyung??

Jaejoong: HA! BRING IT ON YOU PUSSY!

Yunho: YAH!! WHO ARE YOU CALLING PUSSY!?

Jaejoong: YOUYOUYOU! THEY SAY CHEETAH, I SAY -points with finger-PUSSY !

Yunho: OHO! YOU ARE GOING TO SUFFER A SLOW AND PAINFUL DEATH ,YOU !

Jaejoong: HAHAHA YOU WISH! : P


*******

Junsu: MY ASS IS NOT BIG! IT'S JUST UP!!

Changmin: yes whatever hyung .

Junsu: !!!!;O;

Changmin: Come on Hyung, you know , we actually think your ass is one of your biggest ASSets....hahahahahhaomgomg

Junsu:!!!!!YAH SHIM CHANGMIN!!!

Changmin: ROFLOL OMG HAHAHAHA

Junsu:;O; that's not funny!! stopt it!

Changmin: hahhaha.....hahasnort...god i think i will have to write that one down hahahah.

Junsu: YAH!!!

****edited****


I hope Junsu recovers fast from his injury ^^